Frida Kalho in Madrid until February 2023
Art is changing. The way it is conceived, and the way in which the public or audience relates to it. The interaction that takes place on social media every day is now being transferred to other stages. The audience is no longer a simple spectator, it has become an active participant.
That was pretty much the idea behind the immersive Van Gogh exhibition presented a few years ago in Madrid, and it set a new trend. It is also the idea behind the Frida Kalho exhibition, which has recently opened its doors in the city and has already attracted many visitors.
The curator of the exhibition, Alejandra López, states that "Frida is a true icon of the contemporary world". And the truth is that this young woman not only crossed boundaries with her work, but also with her own legend, creating a lasting legacy. After all, her work was practically autobiographical, inspired by her own pain and survival.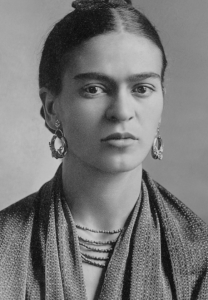 While her fame grew during her lifetime, becoming a pop icon in Mexico, it grew even more after her death. The singer Madonna even acquired some of her work between 1980 and 1990.
There are few geniuses like her, with so much charisma, in the world of the arts. This is probably the reason why her legacy lives on. It is clear that Frida did not leave anyone indifferent.
For all her lovers, followers and fans – she has a truly devoted following – the exhibition at the Palacio de Neptuno in Madrid is an invitation to participate in the life of the artist through her photographs and works using mapping techniques.
Frida Kalho will be in Madrid until next February. Tickets are available at the box office or online at €15.80 for general admission and can be purchased on Friday, Saturday and Sunday from 11:00 to 20:30, with the last entrance at 19:00.
Categories: Madrid Cultura
« The best croquette in Spain can be eaten at Santerra, in the Salamanca neighbourhood
The Collegiate Church of San Isidro, one of Madrid's great heritage sites »