Spain now has a representative for Eurovision
Eurovision is one of the festivals with the biggest followings and the largest fan bases. This year it is being held in the Italian city of Turin, capital of Piedmont. An hour and a half from Milan, this place is well worth visiting for its beauty and personality, and is already expecting to be filled with fans hailing from all the participating countries who mobilise every year to support their singers.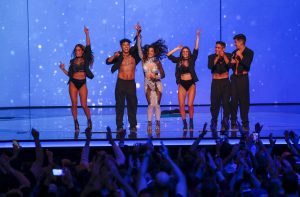 Spain, which has not been doing very well in the rankings lately, now has a representative. Not without controversy, the choice of who will sing at this festival has recently been made and, for several days, has been the talk of the town, both on social media and among friends and family.
SloMo is the name of the song that will represent Spain in May in Turin. This has been the result of the famous Benidorm festival – just as the Italian representative was a result of the historic San Remo festival.
The editions of Operación Triunfo are a thing of the past in an attempt to level out the playing field. However, the phenomenon continues to arouse the same interest and following among Eurovision fans.
SloMo will be performed by the singer Chanel. Born in Cuba, she has lived in Spain since the age of four and has developed her professional career in Madrid. At only 31 years old, she has performed in musicals – including The Lion King – and has appeared as an actress in several television series.
After the performance, some people have compared her to Jennifer López and, in general, she has been criticised for the genre of the song, which is linked to reggaeton. Other favourites, such as Rigoberta Bandini – with a feminist anthem – or Tanxugueiras – highlighting Galician folk music – have given their support and congratulations to the winner, despite having fallen short.
There is little left to debate. One way or another, the die is cast and in May we will find out whether or not the bet on this young artist who walks the streets of Madrid was a good one.
(Photo obtained from eurovision-spain.com)
Categories: Madrid Conciertos
« Antonio Mercero's Telephone Box on Arapiles Street
Five restaurants where you can eat calçots in Madrid »