The "Noches del Botánico" are back
After having to cancel last year's event, 2021 will see the return of the Noches del Botánico. Like every year, the gardens of the Complutense University now become the backdrop of endless concerts, with a line-up boasting several incredible artists who didn't want to miss the chance to participate.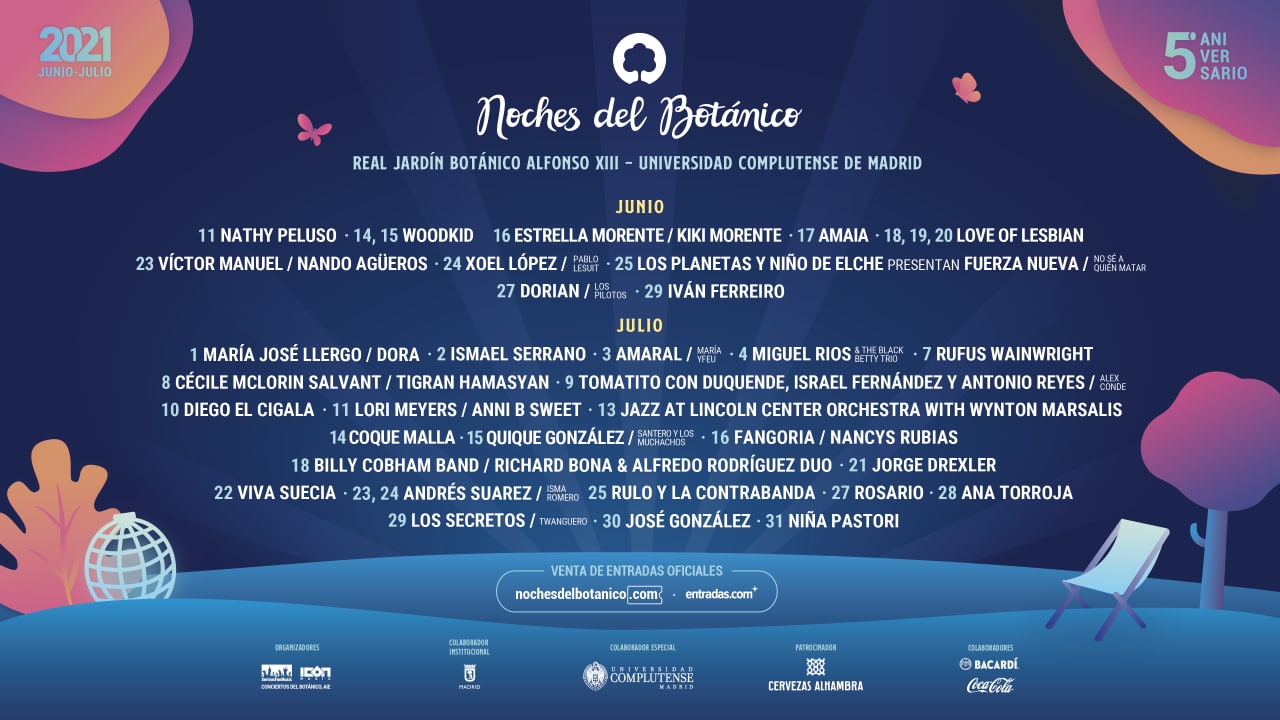 Among them are bands of the standing of Love of Lesbian, Iván Ferreiro, Ismael Serrano, José González and Lory Meyers, but also Niña Pastori, Maria José Llergo and Diego El Cigala. Also present will be several important representatives of the Spanish pop scene, such as Ana Torroja, Los Secretos, Fangoria and even Nancys Rubias.
Nothing can stop these concerts, which, after being forced to a stop last year, will finally this summer, during the months of June and July, bring good music back to the University grounds celebrating its 5th anniversary.
Throughout the premises' 50,000m2, the organisation has enabled new spaces to make sure people feel safe and can keep the safety distance recommended by the WHO and has also reduced the capacity.
Attendees will not be able to access the auditorium until soon before the start of a concert, which will require wearing a mask in the bleachers and on the chairs that will be arranged at a safe distance from one another.
After the pilot concert that was organised in Barcelona featuring Love of Lesbian, the return is coming along slowly but surely. Even though the virus was not deemed to have spread during the pilot event, it is worth remembering that attendees were asked to perform an antigen test before entering the premises.
Taking into account that this cannot be done in all spaces, keeping up a strict coronavirus protocol is important to avoid spreading the disease or putting the health of the population at greater risk.
The Noches del Botánico meet all the health and safety standards and will take place outdoors, which is key to curb the spreading of the virus.
Tickets went on sale on 5 May and can be purchased on the official websites of the organisation or on entradas.com.
(Photo: poster Noches del Botánico)
Categories: Madrid Conciertos
« (Español) 275 años del nacimiento de Goya
The Ritz Hotel opens its doors again after three years »