Romantic restaurants in Madrid
Just after the Christmas decorations have been cleared away, there is a brief transition period when the supermarket shelves are emptied for a week in preparation for what comes next: Valentine's Day. Carnival is coming too, but the truth is that Carnival sells much less than Valentine's Day. Everyone buys something, even if it's just a few chocolate hearts to sweeten their partner's day.
Of course, Madrid also has a busy schedule of romantic ways to celebrate the day, but the traditional candlelit dinner is probably the most popular option for couples.
Here are some restaurant recommendations where you can dine on this special day: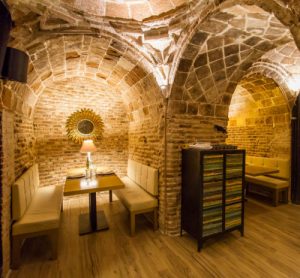 Bodega de los Secretos. Located in the Barrio de las Letras, this restaurant will impress you with its intimacy and the romance of its 17th-century stone walls. In addition to the atmosphere, you can enjoy delicious food that combines tradition and modernity.
Torcuato. Located in the ABC de Serrano shopping centre, this restaurant is a surprise for first-time visitors. Its extravagance and style will make you feel special and unique on such a significant day. And its famous cocktails are nothing short of delicious. It also has a terrace.
Café de la Ópera. This is one of the most iconic restaurants in Madrid. Located in the heart of the city, very close to the Opera, you can enjoy a wonderful dinner with a lyrical show.
Coque. This Michelin-starred restaurant in the heart of Madrid, run by the Sandoval brothers, is a place to awaken the senses with a good wine from the almost 3,000 different varieties in the cellar.
Calle 365. Located on Calle Echegaray, this bar will surprise you. This is the perfect choice for those who don't want to spend Valentine's Day in the usual way.
Categories: Madrid Restaurantes
« Four restaurants on Jorge Juan
(Español) Adiós a Paco Rabanne »