Chinchón converted into a film set
The town of Chinchón has been in the news this past month thanks to the shooting of filmmaker Wes Anderson's new film.
In addition to the excitement felt by the town and its inhabitants, this is an important event that may attract many film-loving tourists. In fact, many sightseeing tours in many cities around the world are organised as a result of the filming of a series or film.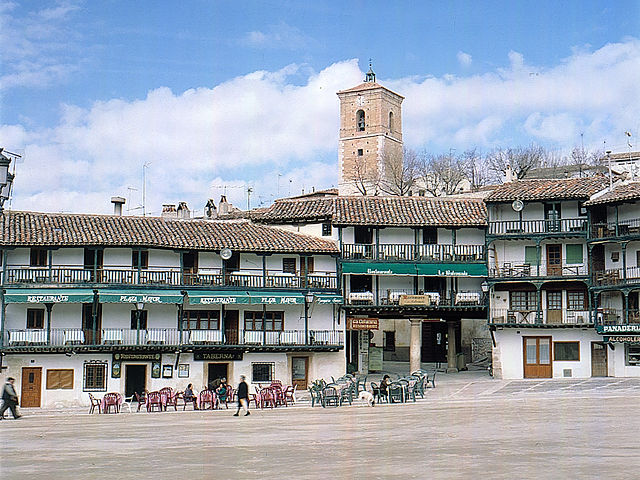 Many have been filmed in Madrid, which, given that it's the capital, is only natural. Who can forget that empty Gran Vía in Amenábar's 'Open Your Eyes'? It's a scene we would only come to see in real life in pictures taken during confinement. And who looks at the Schweppes poster and doesn't smile as they recall 'The Day of the Beast'? Or, for a more recent example, 'Money Heist'. Many visitors eagerly make their way to the Royal Mint, only to be disappointed when they discover that the building is actually the headquarters of the Spanish National Research Council.
Well, now the capital has given way to Chinchón. This little town of fewer than 6,000 inhabitants was once the setting for the film 'Circus World', starring none other than John Wayne.
Many of the extras from back then are smiling proudly at the fact that the town is once again being seen all over the world, this time thanks to actors such as Tom Hanks, Scarlett Johansson and Bill Murray.
Scant details have been revealed, as the town has been shielded for this special event in which, as before, around 200 local residents are participating as extras.
The secret will have to be kept for much longer, as the actors and crew will be staying at the Parador until the 1st of December—and it remains to be seen whether this will be extended.
Categories: Madrid Cultura
« (Español) Muere el hijo del fundador de El Brillante
(Español) Madrid se reactiva »